Check Out These Great Tips for Hiring a Greenville Moving Company
When you're planning on relocating, there is a long list of steps to take to make it a smooth and efficient process. One of the most important ways to prepare is to hire a quality moving company in Greenville SC. Although there are many moving companies available in most cities, it's important to follow a few tips for finding a reputable company you can trust to ensure your personal belongings are in safe hands until they arrive at your new home.
Look Out for Extra Fees
Although you may get low and competitive quotes from local moving companies, they can surprise you by tacking on extra fees when you sign the contract to use their services. Many moving companies can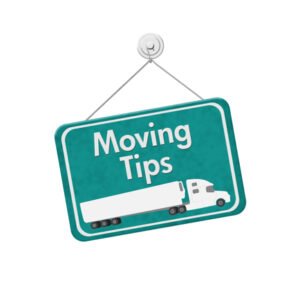 charge you more if you live in a two-story house or are moving into one. You can also end up paying more if you live on a narrow street where a moving van can't fit, which can require transferring everything from a smaller truck to the main moving van.
Ask About Moving Insurance
Moving companies are required to have an insurance policy and valuation protection. Ask each company if they have Full Value Protection to ensure your personal possessions are protected if they become damaged or lost.
Avoid Packing Costs
Pack all of your personal belongings yourself to ensure everything you own is packed securely and doesn't slide around in the box. Movers will likely handle your items with less care because the possessions don't mean as much to them as they do to you. You also won't have to worry about spending a lot more on their moving supplies, which have inflated prices.
Obtain References
If you want to find a reputable moving company in Greenville SC that works hard, consider asking your family members and friends for any references. You can use a company that proved to provide a great experience to someone you trust to ensure you can work with the same professionals. You can also ask the moving company for the contact information of three people they've helped move in the last three months to ensure you can get a few more opinions.
Avoid Moving Companies That Change Their Name
Check to see that the Greenville SC moving company you use has a physical address and can provide their information about licensing and insurance. If they've changed their name in the past, it may be due to too many complaints or legal issues. Contact the consumer complaints hotline to learn more about their history. Stick to professional movers who have a long history in the industry without any hiccups or customer complaints posted online. Look online to read reviews and obtain more insight into former customers' experiences to get an idea of their reputation in the local area.
Trust Your Gut
If you have a weird feeling about a specific moving company, don't be afraid to trust your gut and avoid their services when you're narrowing down your top options. If the mover doesn't make eye contact or has disheveled clothing, then it can be a sign that they may not provide the quality and professionalism that you expect and deserve.
Inquire About Service Awards
Some of the most professional movers in the local area are those who have earned service awards for their quality service to customers over time. When you schedule a phone call or consultation with the company, ask if they've earned any awards or recognition in the last few years. If they offer quality moving services and stand out amongst the competition, then they've likely been recognized by an industry organization, trade group, or local small business association.
Review Their Website
Spend some time looking at the website of the local movers you plan to use to ensure they look professional and have a lot of information posted. You should be able to see a picture of the team, view a list of their services, and even obtain their license number on the site. They may even have quotes from their past clients posted.  Reputable local movers know the importance of having a quality website and will invest in it as a business. They'll have quality graphics and even awards posted to ensure they can serve their customers and provide them with all of the information they're looking for when navigating each page.
Talk About Their Specialties
You may have a unique move, whether you're planning on moving to another state or are moving your office. Talk to movers serving Greenville SC about if they specialize in the type of move that you have to ensure they have experience and the necessary tools. They may only be willing to travel a specific distance or don't have enough manpower to handle your move, making it necessary to ask questions in advance to find the right fit.
Request an In-home Survey
If you want to obtain a more accurate quote from a local company when you need moving services, request an in-home survey to ensure they can evaluate how many rooms and items you need to have transported. If the company can see everything in-person, it'll guarantee that your estimate will be more accurate to avoid paying more than you anticipated. This step will also allow them to determine if the exact size of the truck they need to use before the moving day to avoid any hiccups or complications.
Look for Red Flags
There are a few red flags to look for when interacting with different moving companies to ensure you can protect yourself. Some of the most common signs the company can't be trusted or is not a reputable moving company is if they give you a low-ball estimate or refuse to do an in-home estimation.
Compare the Estimates
When reviewing different estimates, keep a few factors in mind to make your decisions. Consider the moving company's reputation, additional services, and the final price. Avoid companies that provide you with a quote that is too good to be true, which can mean they'll cut corners and won't provide you with good services. They may also not have the right equipment or have old and unreliable moving trucks.
If you're looking for a reputable moving company that is trusted in Greenville SC, call The Moving Gurus at (864) 626-6264. You can obtain our professional services for a smooth and efficient move with professionals who are reliable and will handle your items with a high level of care.