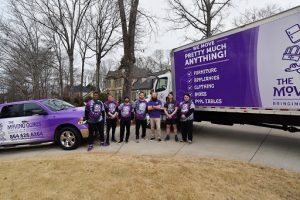 Reputable moving companies are sensitive to their customers' unique needs or requests.
Communicating your special needs are important in the moving process.
Children
If you have a child with special needs, tell your movers ahead of time. If they are ADHD, ADD, Autistic, etc., your mover needs to know and will take note of it. We all have family members with special needs and understand when allowances need to be made. Reputable movers work very hard at easing stress levels during moves and they will move heaven and earth to accommodate your specific needs or circumstances.
Aging Parents
In today's world many adult children provide a home and care for aging parents. Their unique needs apply to moving. Change is a huge impact for the aging and reputable moving companies want to know if you have elderly parents who will be involved in the move. Compassionate care is paramount for these companies, but they need to know the circumstances ahead of the move.
New Construction
If you are moving into a brand new residence built for you, communicate this with your mover ahead of the move. They will take extra precautions to cover their shoes, lay down blankets on new carpet or hardwood floors. Living in the South means red clay in new construction. Your mover needs to know if you are moving into a new residence and whether or not the entry ways have been sodded, or still contain exposed red clay, or soil. The last thing a mover wants to do is stain interior flooring from the unload and move in to your new home.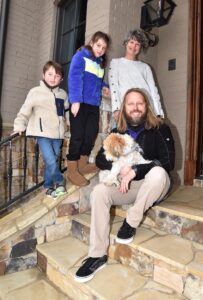 Pets
If you have pets that will be relocated in the move tell your mover in advance. If you have aging pets or some with special needs alert the movers at the beginning of your conversations. While the movers are not responsible for your animals, they need to know if your beloved family members are going to be loose during the unloading and move in. One of the best things you can do is to have your pet temporarily relocated during the moving process to eliminate stress on the animal and the moving process. If you are unable to secure off-site boarding or care, putting the pet in a crate, or backyard during the unloading process will alleviate stress for the pet, your family and the movers.
Details, Details of the New Location
If you are moving to a location with a gated entry make sure your mover has the access codes for entry. If there are special instructions regarding the property such as a handicap accessible entry ramp let them know ahead of the move. Your mover needs to know if your new residence has multiple levels, access points to the home or apartment and traffic patterns in the neighborhood. Providing as much information as possible will help alleviate any moving challenges. Consult your HOA in regard to moving in and out. Communicate any special limitations regarding HOA policies and procedures ahead of the move.
The Moving Gurus have a strong record of safe packing, on-time delivery and they carry 10X's the required insurance limits of South Carolina law including all three types of coverage. They believe providing "peace of mind" in a move is their mission and calling to all of their customers. Contact us today to discuss your move and how we can help. We will provide our Google and BBB ratings as well as proof of all protection coverages and references of those we have recently served. We take the stress out of moving!
The Moving Gurus
Phone: 864.626.6264
Email: TheGuru@TheMovingGurus.com
Snail Mail: 306 Miller Street, Greer, SC 29650