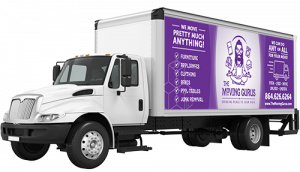 Moving week is stressful for everyone. Let's face it we all hate moving and love it at the same time. The prospect of moving into a new home is exciting, but the actual moving, packing, and scheduling is a real hassle. One of the biggest hurdles is handling meals during this week of incredible transition.
You can lighten the load on yourself and your family by strategically planning ahead for meals. There are many options and even if you are on a shoestring budget you can plan ahead and save money.
One of the best things you can do is prepare meals ahead of your move. Lasagna, soups, casseroles, and other family favorites can be prepared in the weeks ahead of your move and frozen. All you have to do is reheat the meals and you are ready to serve amid the boxes, packing, and inventory.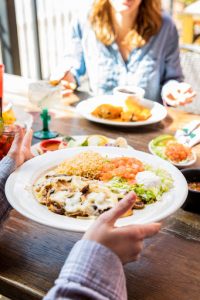 You can plan homemade meals and supplement with carryout, dine-in, or delivery of comfort foods from pizza to Chinese, Italian, Mexican, Sushi, or American fare. The best thing to do in preparation for move week is to have an intentional plan for meals. Planning ahead will alleviate unnecessary stress of moving.
Box up all but the favorite two cereals of the children, have enough milk on hand to last the week, purchase comfort food ahead of time and don't forget to keep up your exercise routine whether it's a hard cardio workout, or a daily walk. This will help alleviate the stress of moving. Have intentional conversations with young children and prepare them for the move with compassion and great intention. Savor the time with close neighbors and friends. Remember, you are moving, but you will have lifelong friendships that you've made where you currently live, but you will be making new friends and neighbors very soon. Social media, texting, zoom and Facetime can help maintain the ties that bind.
Moving is stressful even under the healthiest of circumstances. Planning meals ahead of time will help alleviate unwanted stress that accompanies moving. It will help you focus on the move and packing.
The best thing you can do is secure a mover who is highly rated by the BBB, Google Reviews and carries the three essential categories of coverage for moving. Do your homework and get multiple quotes. Ask to see their proof of coverage, referrals and research the company online. This will bring a greater peace of mind and lower family stress levels.
If you have small children one of the best things you can do on the day of the move is make arrangements with family or close friends to watch the children until the movers unload the truck into your new home. When the children come home everything will be in place for their new home. If you are unable to arrange childcare make sure you keep small children busy during the move. Giving them a task helps them focus on things they are familiar with like arranging their room, or play areas.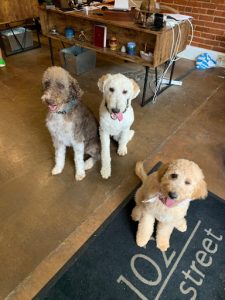 Be mindful of family pets especially those that have been with you for a long time. Moving is stressful on pets too. Dogs and cats love routines. Change is hard for domestic animals. Don't wash their bedding or crate linens and toys ahead of the move. Familiar smells will help them adapt to the new environment. Help them sniff out the new environment and be patient with them as they adapt to the move and a new environment. Consult your veterinarian ahead of the move. If you have a stressful pet, melatonin can help relax them during the process. It is all natural and has a calming effect on pets, but make sure you consult your veterinarian before administering.
The Moving Gurus have a strong record of safe packing, on time delivery and they carry 10X's the required insurance limits of South Carolina law including all three types of coverage. They believe providing "peace of mind" in a move is their mission and calling to all of their customers. Contact us today to discuss your move and how we can help. We will provide our Google and BBB ratings as well as proof of all protection coverages and references of those we have recently served. We take the stress out of moving!
The Moving Gurus
Phone: 864.626.6264
Email: TheGuru@TheMovingGurus.com
Snail Mail: 306 Miller Street, Greer, SC 29650