Let's face it moving is stressful. Whether you are moving into your first home, downsizing as empty-nesters, or moving for the tenth time it can create anxiety even if you are excited about your new residence. Changing your address on financial accounts, credit cards, insurance, getting a new driver's license, establishing utilities at your new residence, while closing out accounts from your soon-to-be-old home, and other countless details beyond the physical move can take their toll.
There are so many things to be done aside from the actual moving process. Now add in the packing, cleaning out closets, trips to donate items you no longer need, and securing a rental truck if your move is a DIY. And don't forget to get enough of your friends and family to show up on moving day to help.
The Holmes-Rahe Stress Inventory has been a recognized standard of measuring stress by mental health professionals for years. Among the top 20 stressors is securing a mortgage for a residence, or business. And not far down the list is changing your residence, not to mention losing a job, retiring, death of a loved one, health issues, divorce, etc. Clearly moving and purchasing a home can affect us mentally and emotionally. Add in any one of several other stressors and you could have a cauldron for colliding stressors before and during a move.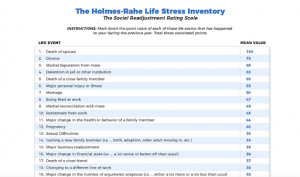 Finding ways to lower stress during the moving process will allow the emotional and physical reserve you need for your life and family. One of the biggest ways to lower the stress level is to use a professional moving company. The ROI from using a professional mover allows you to concentrate on more important tasks related to your new home. Additionally, professional movers can cut your load and load-out times not to mention the protection of your valuables and eliminating the risk of a back injury, or fall while moving household goods, boxes and furniture.
Tips for Selecting a Professional Moving Company
Not all moving companies are the same. When selecting a moving company one of the most important things to consider is insurance coverage. Movers may provide proof of insurance, but in the event of an accident, your valuables and goods may not actually be covered which is why you need to know the coverages to inquire about when meeting with a prospective moving company.
There are three kinds of insurance that need to be present when moving. Ask the company if they have the following:
General Liability Insurance
Cargo Insurance
Comprehensive Commercial
General liability covers the business itself. If a mover is in your home and steps through a ceiling from an upstairs bedroom their general liability will cover the damages. However, general liability does not cover your furniture and goods inside the truck during loading and transport. Cargo insurance covers your items when you are in transport. Comprehensive Commercial insurance covers the truck with your items inside in case of an accident, or a catastrophic event. If your mover doesn't have all three protection coverages you could be setting yourself up for a financial loss if something were to happen.
The other thing you need to do when seeking a moving company is to check online for their Google Reviews and rating. See what actual customers say about their experience with the mover you are considering. Also, check the Better Business Bureau website to see if there are any complaints about the business and their current rating. Finally, ask the mover to give you names of three recent customers they can contact about their experience. If a mover is unwilling to provide recent references it might signal a problem.
Price is always a factor in moving and getting quotes, but in the end you need to make sure your professional mover is covered above and beyond South Carolina's minimum requirements. This provides peace of mind in the moving process.
The Moving Gurus have a strong record of safe packing, on time delivery and they carry 10X's the required insurance limits of South Carolina law including all three types of coverage. They believe providing "peace of mind" in a move is their mission and calling to all of their customers. Contact us today to discuss your move and how we can help. We will provide our Google and BBB ratings as well as proof of all protection coverages and references of those we have recently served. We take the stress out of moving!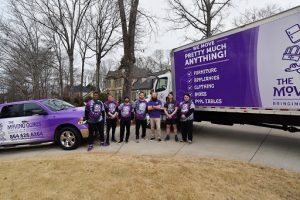 The Moving Gurus
Phone: 864.626.6264
Email: TheGuru@TheMovingGurus.com
Snail Mail: 306 Miller Street, Greer, SC 29650