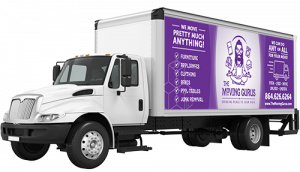 Whether you are moving across town or out of state it can be a stressful and chaotic time. Oftentimes families arrive at their new residence and think they remember where they packed something or which box, but end up being unable to locate the family heirloom, picture, knick-knack, or special memory.
This is why it's so important to keep a diary, Moleskin or log of where everything you packed is located. It's very common for family heirlooms to end up in boxes that contain sheets or blankets. Let's face it, when you are packing for a move it's usually down to the wire and things get misplaced or forgotten.
Keeping a packing log is so helpful for families. Just do your best to keep a running inventory of boxes and what is packed in each and when. It is painstakingly slow, but in the long run it will save you so much time and guessing work on the unpacking end of your move. Keep in mind that your mover is not responsible for misplaced or miss marked boxes if you pack for your move. If the mover packs your boxes they will keep an inventory of what is in each box.
All too often families arrive at their destination and begin unpacking but cannot locate a particular heirloom, memorable item, picture or dish. It was packed and will be found eventually, but having a pre-load inventory of your boxes will put you far ahead of the game when it comes to unpacking.
Moving is chaotic to say the least. And reputable movers want to help their customers make the transition as smooth as possible. However, if they do not pack boxes for the move that responsibility falls upon the homeowner and customer. Being organized during a move is incredibly important. Writing down even the most tedious details may seem time-consuming ahead of moving day, but it will pay huge dividends on the unpacking days.
Try to keep a running log of where and what was packed and in which boxes. Be as specific as possible. Develop your own system for identifying boxes and their desired location for unloading at your new residence. For example, if you have boxes labeled "dining room" then only fill those boxes with things you want in your dining room.
Having "catch all" boxes is fine, but mark them and inventory what is going to be put in them when you pack. When movers unload your "Christmas decoration boxes," nothing else should be packed into those boxes, except Christmas decorations. Make sure every box is marked in multiple locations for delivery. Your movers don't know what you've packed and they can only follow the instructions you leave for them on each box.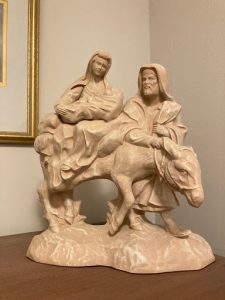 Many times important things get lost in moves simply because they were not properly inventoried or marked. A lot of families have discovered "lost or misplaced," items after the fact because they weren't properly inventoried in the move.
Family heirlooms such as figurines, knick-knacks, valuables, paintings, etc., should be personally transported as much as possible. This ensures a safe arrival at the new residence. If you must rely on your mover to move such items then mark it, "fragile and heirloom" so the movers know what they are moving. Movers do their best to protect every customer's belongings but having a heads up of something marked "fragile" let's them know what they are loading and unloading is fragile and precious.
It's important for customers to keep in mind that movers aren't mind readers and when they transport a box to a truck, or unload it, they need to know if the contents are valuable, fragile, or unbreakable.
Ask your mover for multiple proofs of insurance in regard to contents, transport, loading and unloading goods. Reputable moving companies will not hesitate to provide proof of such insurance. Let's be fair, accidents happen, but if you know ahead of time the level of coverage you can have peace of mind and so can your mover!
Too many people have lost precious family heirlooms, or keepsakes in the process of a move because a box wasn't properly marked. If you have linens, sheets, towels, etc. in a box mark it appropriately and don't add in your grandfather's clock. Pack the clock separately and mark it as fragile to protect your mover and yourself. Proper packing and inventory will enable you to avoid costly insurance claims or petitions. Taking images of what is being packed and boxed is really smart. This provides hard evidence of items that were marked "fragile," "glass," "antique," etc., and will only help you in the claims process should damage occur.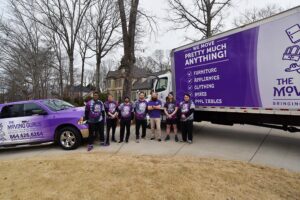 The Moving Gurus have a strong record of safe packing, on-time delivery and they carry 10X's the required insurance limits of South Carolina law including all three types of coverage. They believe providing "peace of mind" in a move is their mission and calling to all of their customers. Contact us today to discuss your move and how we can help. We will provide our Google and BBB ratings as well as proof of all protection coverages and references of those we have recently served. We take the stress out of moving!
The Moving Gurus
Phone: 864.626.6264
Email: TheGuru@TheMovingGurus.com
Snail Mail: 306 Miller Street, Greer, SC 29650