How to pack your belongings for a stress free move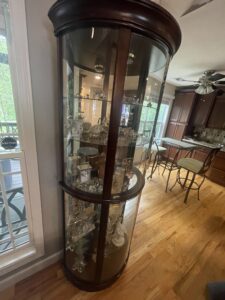 Moving can be a stressful experience, especially when it comes to packing. It can be overwhelming to pack all your belongings for a move, but with a little bit of planning and organization, the process can be made much smoother. Here are some tips on how to pack your belongings for a stress-free move.
Start early: Don't wait until the last minute to start packing. Start the process at least two to three weeks before the move. This will give you plenty of time to organize and sort items that need to be packed.

Get some packing supplies: Before you start packing your belongings, ensure that you have enough packing supplies such as boxes, packing tape, bubble wrap, and markers. You can ask your local moving company for recommended supplies or even purchase from online retailers like Amazon.

Get rid of the unnecessary: Moving is the right time to get rid of the unnecessary items by donating to a charity organization, hosting a yard sale or selling online.

Pack room by room: Start by packing the items in one room at a time. Focus on a single room, complete it and move to the next. This will make the process less overwhelming and help you feel more in control.

Label boxes: Label each box with its contents and the room it belongs in. This will help you know where to place the boxes when you arrive at your new home, and it will make unpacking much more straightforward.

Use the right boxes: Ensure that the boxes used are strong enough to hold the items being packed. You can use small boxes for heavy items.

Take care of fragile items: Wrap fragile items, such as glassware and delicate ornaments, with bubble wrap or packing paper, place them carefully in boxes, ensuring that they are not in contact with other items that may damage them.

Place heavy items at the bottom: When packing boxes, place heavier items at the bottom and lighter ones at the top. This will prevent the box from being too heavy to lift and avoid any fragile items from being crushed.
 Moving is never an easy task. However, by following these packing tips, you can minimize the stress and make the process much more manageable. Start early, get organized, label boxes, use the right supplies, and pack carefully. You'll be surprised by how much easier the move can be with a little preparation and planning. If your just not feeling up to it feel free to call your trusted Greenville SC moving company The Moving Gurus and let us handle all of your packing needs. Give us a call at 864-626-6264.