Tips for Moving Priceless Items
When it comes to moving, one of the most intimidating aspects is considering how to move valuables and priceless items such as antiques, fine art, collectibles, and sentimental items. You might be asking yourself, "how do you transport valuables?" and the truth is that you move valuables the same way that you would move furniture and other belongings, but with a little bit of additional care. When thinking about the additional care needed for valuables, you may even ask yourself, "is it worth it to move my stuff?" Keep in mind that if moving important to you or your family, it's worth moving. Choosing the right home or office that meets your needs should not be determined by whether or not your valuables and priceless items can come with you.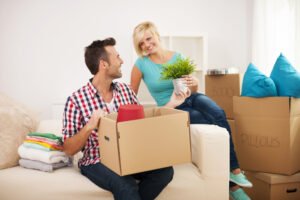 The best way to move your belongings, especially fragile and priceless belongings, is to team up with local and reliable movers near Greenville, SC. These Greenville, SC movers use a wide variety of skills and experience to ensure a secure move, and top-tier professional moving companies provide services to meet every need.
While finding reliable movers in Greenville, SC can bring a lot of peace of mind during your move, there are always items that you will want to pack yourself. These items can range from priceless antiques to expensive art to sentimental items that you want to ensure their safety by packing them yourself. That's not a problem and there are a few tips and tricks that professional moving companies use when it comes to packing and moving valuables that can help to ensure that your priceless and valuable items are moved safely and securely.
Buy Boxes and Packing Supplies Specifically for Valuables
When it comes to moving, it's easy to bulk purchase supplies such as medium or large boxes. Having a clearly defined box or container for a priceless painting or expensive instruments is a highly effective way to ensure that fragile items don't get scratched or damaged during the move.
Reasons why choosing item-specific materials is beneficial –
Makes sure that there are no other items that can scratch or break valuables.
Can reduce the amount of empty box space so that the item doesn't shift during relocation.
Can make the box easy to identify for quick unpacking.
Can help to save space during the move while still offering ample protection.
Item specific packages that are marked can ensure that those packages are handled with additional care by your movers.
Utilizing boxes that are designed and sized to hold your valuables will save you time, money, and worry during the course of your pack and move.
Wrap Your Valuable Items
It may seem obvious to wrap valuable items, but it's a task that's easy to overlook or underestimate. Utilizing supplies like bubble wrap, packing paper, and other packing material designed for the safety and protection of your belongings can give you peace of mind. In addition to wrapping your priceless items, utilizing packing tape to secure those items can help to ensure that none of your valuable or priceless belongings are damaged during the packing or on the moving truck during your relocation.
Benefits of wrapping –
Can keep items of varying sizes from shifting in your moving truck.
Can keep your belongings from rubbing against each other and prevent scratches or nicks.
Will keep your items more secure in the event that a box breaks or there is an accident.
Can help protect your priceless items during packing, pickup, and drop-off with your moving company, and storage if necessary.
It may seem unnecessary, but wrapping every belonging that you consider precious or delicate can bring you peace of mind. Whether you're moving down the street or across the country, taking the time to wrap fragile goods can give you confidence in the move no matter what speed bumps you may come across.
Keep Delicate Small Items Together
Carefully wrapping small and delicate valuables to pack them together in a few boxes can help to keep them safe. Items, like small figurines and framed photos, can help to safeguard each other as they're transported by movers when wrapped with precision. With many small valuables, it may seem intuitive to pack them individually, but if you're utilizing larger boxes, wrapping smaller pieces with care and packing them together can have a lot of benefits.
Benefits of keeping small items together –
Can help to reduce movement and reduce the chances of damage during relocation.
Can reduce the number of boxes that you need to pack and move.
Keeps all items in a localized area, making them easier to find during unpacking.
Allows you to more easily keep track of the containers during the moving process to ease any stress.
When smaller, delicate items are stored together, you can maintain confidence that they are well cared for during the transition between your old home to the new, through every stage of the moving process. Having this confidence can help to ensure a simpler and more productive moving day.
Talk To Your Movers
Professional movers are your best resource for packing fragile and valuable items. When considering oddly shaped items or valuables that have you stumped on the best way to transport, utilizing the knowledge of your moving team is an invaluable asset. Working with experienced, reliable, and affordable local movers in Greenville, SC gives you access to ask for help from people who move precious items professionally. Your moving company can provide you with a quote to fully support your relocation and offer tips for moving that will bring you peace of mind and remove stress during this busy time.
Teaming up with one of Greenville's professional movers is the best plan to ensure that your fragile items arrive at your new home safely and securely. Full service, affordable moving companies in Greenville, SC can help you pack, transport, move, and more importantly, protect the items that are most important to you and your family.
Are you ready to start your move? Team up with top-tier local and long-distance movers in Greenville, SC.
Call The Moving Gurus today to request a quote and team up with a moving company whose top priority is ensuring that your priceless items are handled securely and help bring you peace of mind during your move!