Choosing the right neighborhood and home can be taxing and emotionally draining. If you are trying to find a new home that replicates your current lifestyle and neighborhood, be prepared. You may come up wanting or lacking in the search options especially in today's demanding seller's market. Be careful in your analysis of a prospective neighborhood and what you have now. Do the heavy lifting of research and background checks to make sure you are getting what you paid for.
Many times families search for a new home and neighborhood only to realize that the one they are currently living in suits all of their needs. The search for a new residence may convince you that you are living in the ideal neighborhood for your lifestyle and benefits. And that's okay!
Bigger doesn't always mean better
Just because you have found a bigger home in a different neighborhood doesn't mean that life is going to be better. Do your homework, research the Google Reviews, HOA restrictions and overall feel of the prospective neighborhood as you weigh it against your current lifestyle and situation.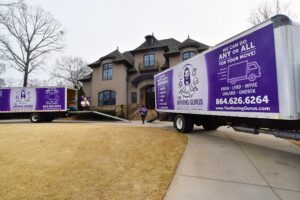 Sometimes the best move is the one that never takes place! Evaluate your kid's enjoyment, costs, neighborhood rewards, safety and overall property values before considering a move. You may very well discover that your current home and neighborhood offer more than the alternatives you are considering. And it's ok!
Too many families make impulsive decisions in regard to home buying and relocation without ever considering schools, fire and police services, and the overall dynamic of the new neighborhood. Many families relocate and regret the choice due to police/emergency services, and schools because they are excited about the new prospects without weighing the total costs of such a move.
The Moving Gurus want to help every family relocate to their next desired neighborhood as stress-free as possible, but we want every homeowner to be satisfied with their decision to move. We understand when certain couples or families do not feel comfortable or safe with their decision to relocate and we remain available to help them find the right location for their family.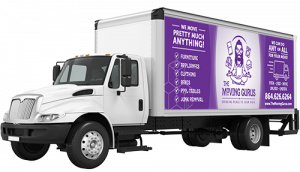 Every family deserves the right to be happy in their new location and we want to do everything possible within our control to make it happen. However, we recognize that there are times after careful research and analysis that a family may decide to stay in their current location and not move at this time.
Timing in a moving is everything. There are many reasons for deciding not to move and that's okay. Things like quality of life, established neighborhoods, schools, resale and market values all come into play when selling and buying a new home. Sometimes a family for whatever reason is just not ready to make the emotional, and physical move. The Moving Gurus will never move a family or home until they are ready to finalize their decision. We are used to families reconsidering moves and we want to be there for them when they are ready for their move, but not before.
Meet with your real estate agent and consider all the options before closing on a new home. Our company is committed to families being healthy, happy and satisfied with their decisions. The last thing we want is to assist in helping a family make a move that they regret! We exist to help reduce the stress in moving but only until you are ready to move!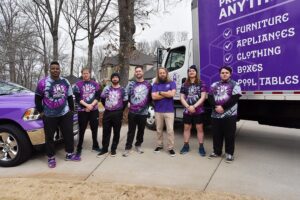 The Moving Gurus have a strong record of safe packing, on-time delivery and they carry 10X's the required insurance limits of South Carolina law including all three types of coverage. They believe providing "peace of mind" in a move is their mission and calling to all of their customers. Contact us today to discuss your move and how we can help. We will provide our Google and BBB ratings as well as proof of all protection coverages and references of those we have recently served. We take the stress out of moving!
The Moving Gurus
Phone: 864.626.6264
Email: TheGuru@TheMovingGurus.com
Snail Mail: 306 Miller Street, Greer, SC 29650