Check Out These 15 Essential Items for Moving Day
Moving is not always a walk in the park. It can be chaotic, stressful, and extremely challenging, especially if you do not have the right moving help and some sense of organization. It would help if you had a moving plan that helps you find excellent packing strategies, and trustworthy local movers to make the whole process simpler. Here are 15 essential items for moving day.
Here are 15 essentials items that will make moving more manageable
1, Spare Boxes
Cardboard boxes are among the best moving inventions. You shouldn't underestimate the number of boxes you'll need during moving. You might be sure that you have packed everything, but just before the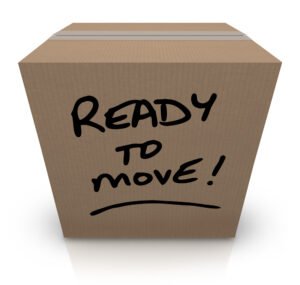 professional movers arrive, you note that there are some few unforgotten books on the bookshelf or toys under the bed. The boxes will be handy in such circumstances, and you won't regret having spare ones.
2. Packing Tape
Packing tape is essential on the moving day because it is the best option for securing your boxes. Getting color-coded packing tape is an excellent idea because it allows you to organize your stuff quickly, and lets you keep track of where the items in the boxes should be once you get to your new home.
3. Permanent Markers
Movers serving Greenville SC advise that you should have permanent markers on the moving day. You might have printed labels for your boxes; however, you can only use permanent markers to label the last-minute boxes. Remember that you may have to pack some items in haste when professional movers are almost arriving; therefore, you must label them to enable you remember the contents of each box.
4. Cushioning Materials Such as Bubble Wrap
If you want your pictures or flat-screen television to remain intact during moving, then you should consider getting bubble wrap. Numerous moving services companies advise that your items need proper cushioning to inhibit shifting inside boxes that may lead to unforeseen damages.
 5. Cleaning Supplies
If you are lucky, the previous homeowner might have done some cleaning for you. However, it is always best to go prepared because you will want the house to be spotless before moving in. Having cleaning basics like paper towels, a small vacuum, toilet bowl cleaner, a multi-purpose cleaning spray, a broom, and a dustpan is always a good idea.
6. Toolkit
It would be best if you didn't forget your toolkit when moving. Movers serving Greenville SC state that if you pack it with other items, you should clearly label the box containing it. You will probably need your toolkit during the first day or first week of moving in. It would help if your kit had a hammer, pliers, measuring tape, several screwdrivers, and a utility knife.
7. Electronic Chargers
If you are not careful, you could easily forget your electronic chargers in your former house. Pack all the charging boxes in a separate box or bag to minimize the chances of forgetting them.
8. Eating Essentials
You will probably be too busy to think about food before the moving truck arrives. However, you will have to eat at some point, and it is best to be prepared when that time comes. You will need to have snacks and bottled water because it might not be turned on in your new house.  All cookware and dishes will probably be packed away; however, you may need some cups, forks, or plates on the first day. It would be best if you packed in a way that enables you to pull them out quickly when the need arises.
9. Basic Health Products
If your new home is miles away from your current house, you will probably use a long distance moving company. While such companies usually make the moving process more straightforward, you should have a kit containing essential health products. Products like aspirin can help relieve your headache during the moving day. You should also remember to pack all prescription medicines because you don't want to be caught off-guard when you run into an emergency.
10. Toiletries for the First Few Days
You will probably unpack slowly or not unpack at all during the first few days. However, this doesn't mean that you will not use basic toiletries during those days. It would help if you considered packing some essential toiletries like toothpaste, toothbrushes, shampoo, and body soap in an easily accessible bag. You should also remember where you kept your towels because you will need them on the first day.
11.  Bedtime Supplies
If your new home is within Greenville SC, you will probably use a Greenville SC moving company. Using local movers doesn't mean that you won't be exhausted. After moving, you will probably want to get a good night's sleep to relax and reenergize. You should ensure that you have fresh bedding for the first few nights. You can pack your sheets in separate boxes, instead of packing them with other bedroom items.
12. Change of Clothes
Finding your clothes on the moving day might be a tall order if you have several boxes and suitcases that are not well-labeled. It is vital to have a separate bag that contains one or two changes of clothes for all your family members.
13. Fire Extinguisher
During moving, you should prioritize your safety first. A Greenville SC moving company advises that you have a fire extinguisher on standby if you plan to test out your new kitchen during the first week. You are unsure whether the oven will work as you thought it would; hence, the fire extinguisher will help you put out any accidental fires.
14. Important Documents
A lot of paperwork is involved during moving. You don't want to spend much of your time looking for your homeowner's paperwork or moving contract if there is an emergency. A top moving company in Greenville SC advises that you should ensure that all you can easily access all the necessary documents before finding moving services.
15. Mattress or Box Spring Covers
You will need covers for your box spring or mattresses, especially if they are still under warranty. Some contracts become void when the box springs and mattresses get damaged or dirty.
Moving is a necessary process that requires proper planning and organization. If you are moving to Greenville SC, you need to find a reliable and trustworthy local moving company in Greenville SC. The Moving Gurus, a moving company in Greenville SC, will help you will all your moving needs. We get the job done and offer proficient and punctual services at affordable prices. Additionally, we also offer storage options and packing services if you need them.
If you have any questions about moving or need a reliable, trusted, and quality local moving company, call us on 864-636-6364 to get your moving quotes.